[mkdf_section_title type="two-columns" title_position="title-left" columns_space="normal" title_tag="" disable_break_words="no" text_tag="" text_font_weight="" title="JCD GPAT Mock Test – 2020 " title_bold_words="Date: Jan 22, 2020 at 10 AM" text="Jan 22, 2020 at 10 AM – JCD GPAT Mock Test 2020 will help the candidates to have a real-time feel of the test. It will give a brief idea about the different types of questions and difficulty levels."]
[mkdf_accordion][mkdf_accordion_tab title="GPAT Mock Test – Advertisement"]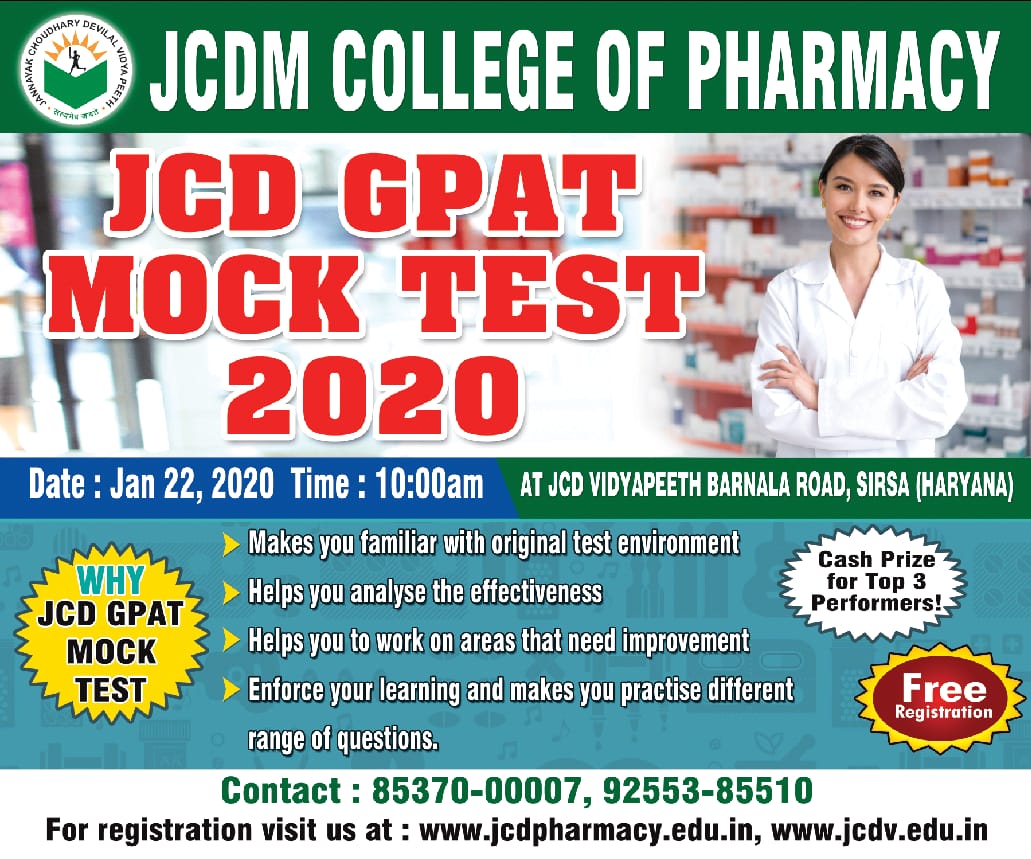 [/mkdf_accordion_tab][mkdf_accordion_tab title="Importance of GPAT Mock Test"]
Importance of GPAT Mock Test
By taking the GPAT mock test, you become familiar with the test-taking environment.
GPAT Mock test helps you analyze the effectiveness of your preparation and helps you work on areas that need improvement.
By attempting GPAT Mock tests, you get to reinforce your learning and also practice different types of questions.
Taking mock tests helps in dealing with exam anxiety as constant practice boosts confidence level.
The mock test is meant to help understand the structure of the main examination.
[/mkdf_accordion_tab][/mkdf_accordion]